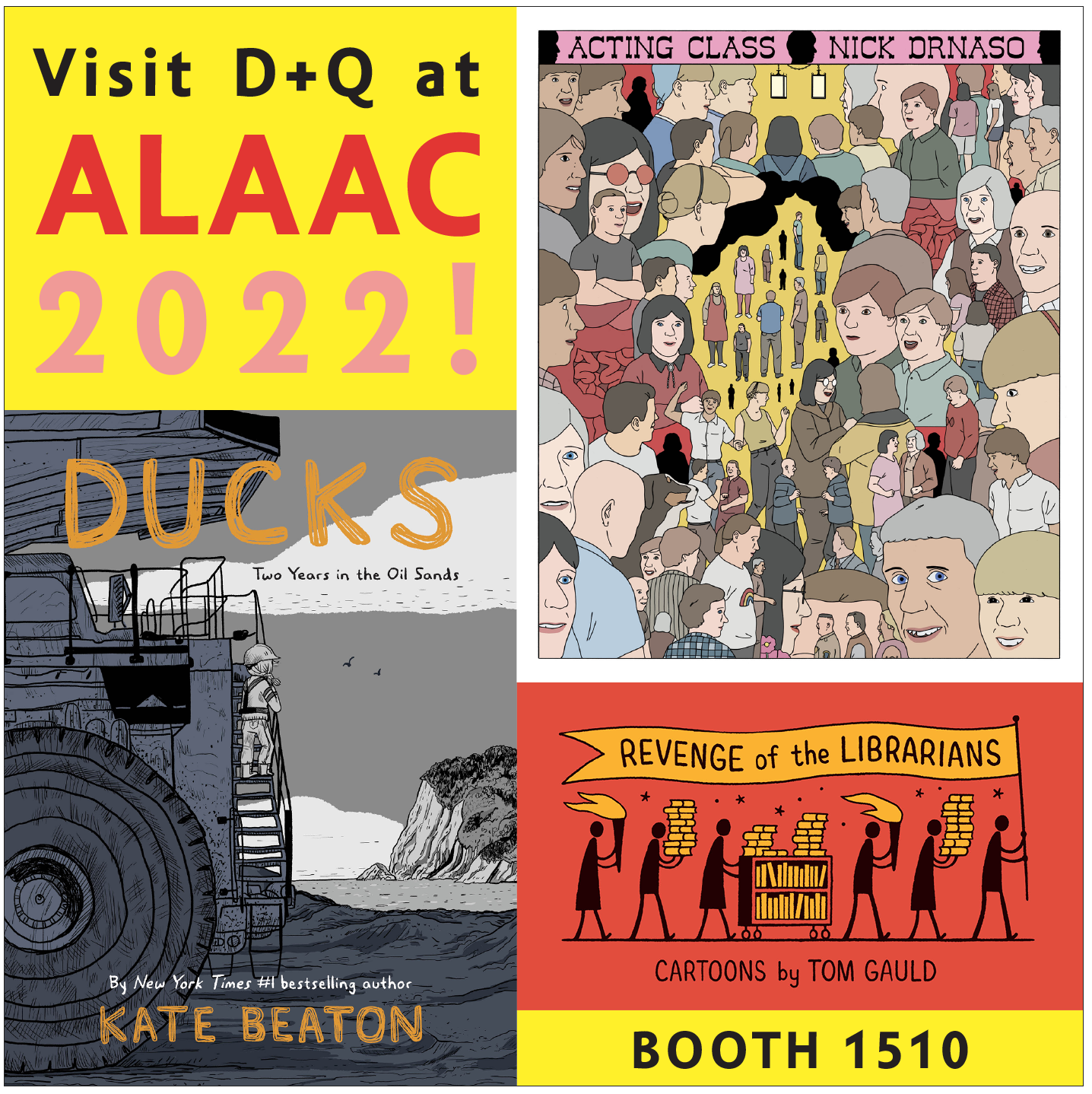 PAST EVENT
D+Q at the ALA Annual Conference June 24-27
D+Q will be attending this year's
American Library Association Annual Conference & Exhibition
, from June 24th to 27th! Come find us at booth 1510!
And be sure to catch us present 2022's most noteworthy books, including the highly-anticipated
Ducks: Two Years in the Oil Sands
by Kate Beaton,
Acting Class
, Nick Drnaso's triumphant return to comics, Tom Gauld's hilarious
Revenge of the Librarians
, and Emma Grove's riveting graphic memoir,
The Third Person
.
We will be presenting on Saturday, June 25th, at 2:40 pm in the Book Buzz Theatre.
The ALA Annual Conference will be held at the Walter E. Washington Convention Center (801 Mount Vernon Place NW, Washington, D.C.).
Exhibit Hours
Friday, June 24 - 5:30pm – 7:00pm
Saturday, June 25 - 9:00am – 5:00pm
Sunday, June 26 - 9:00am – 5:00pm
Monday, June 27 - 9:00am – 2:00pm
You might also like
Saturday, May 21, 2022 to Sunday, October 23, 2022
06:00pm
Thursday, August 25, 2022 to Thursday, August 25, 2022
06:00pm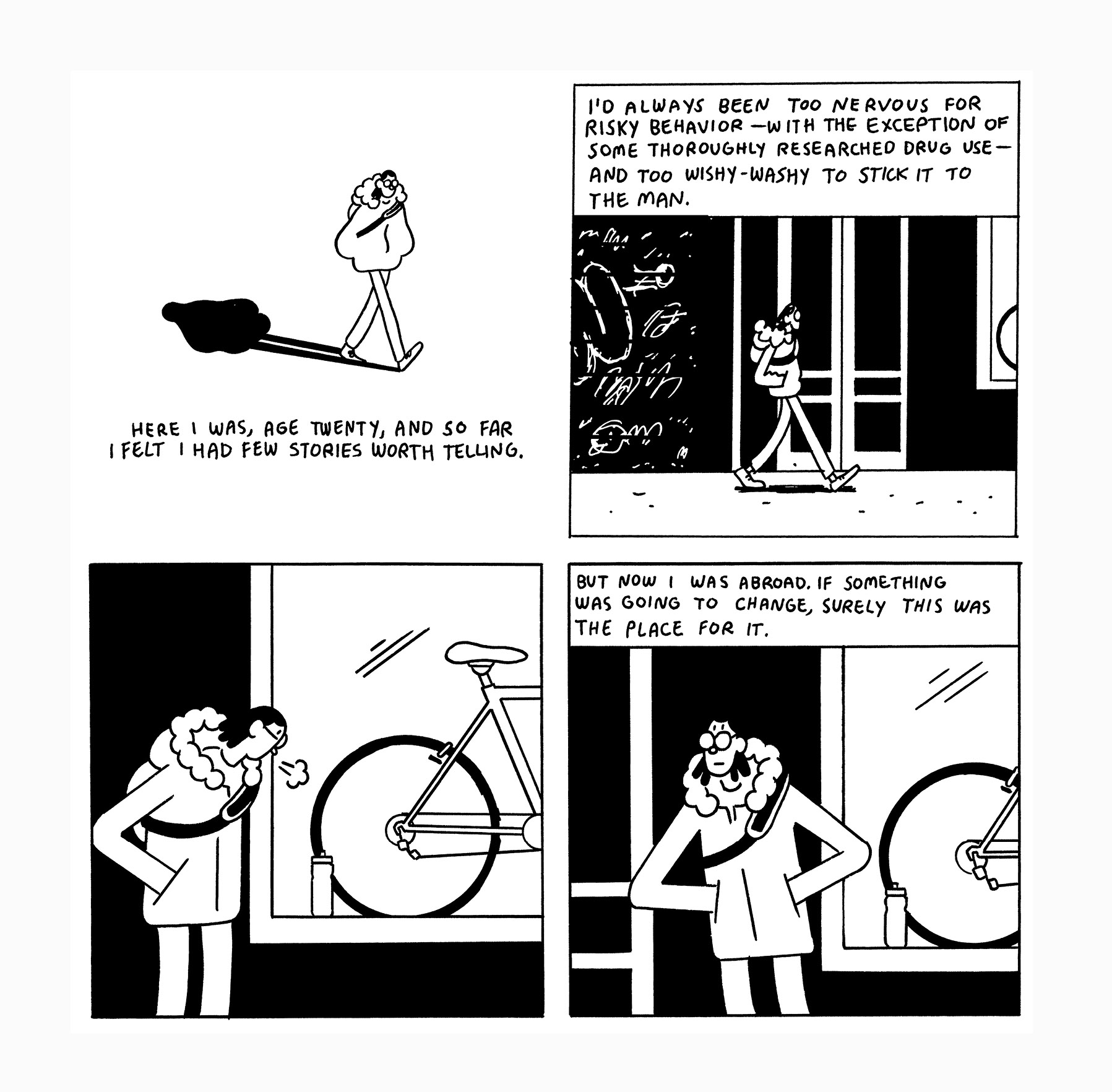 Thursday, July 21, 2022 to Sunday, July 24, 2022
12:00pm